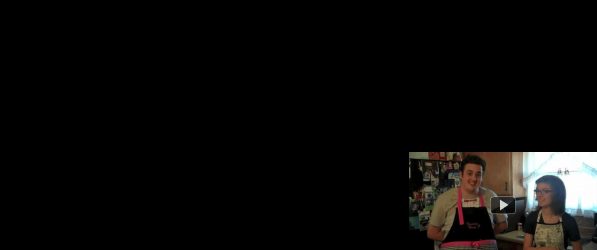 The BEST pies in Pittsburgh. In honor of our production of Sweeney Todd, three Pitt Rep students teach you how to make an authentic English meat pie.  Check out the video below.  We've included the full recipe, crafted and tweeked by graduate student Ariel Nereson, in case you want to try this treat at home.
Dough Ingredients:
 2 cups flour
1 tablespoon baking powder
3/4 teaspoon salt
3/4 stick COLD unsalted butter (6 tablespoons), cut into 1/2 inch cubes
3/4 cup whole milk
 Filling Ingredients:
 1.5 lb freshly ground priest...err... we mean...
1 lb ground beef
1/2 pound ground pork
1/4-1/2 cup finely chopped onions
2 cloves garlic, finely diced
1 tsp salt
1/2 tsp black pepper
pinch dried thyme
pinch dried oregano
Instructions
Whisk together flour, baking powder, and 3/4 tsp salt in a bowl. 
Blend in cold butter with your fingertips until it looks like coarse meal (with no pieces larger than a pea). 
Add milk, stirring until mixture just forms a dough. 
Stir into a ball and turn onto a floured surface.
Divide dough in half and roll out one half on a floured countertop, place in buttered pie dish (spreading out so it overlaps the edges of the dish).
Prepare pie filling. Saute onion and garlic in olive oil. 
Add beef and pork and brown them. 
Season filling in the saute pan and drain fat. 
Fill the pie, and then roll out the second half of the dough into a circle that fits on top of the filling. 
Place on top of filling and fold over the bottom crust that is hanging over the edges of the pie plate.  
Make two slashes in the

top of the pie and brush melted butter on top. 

Bake at 400 for 30 minutes.